Network DAC Audio Streamer - 384Khz Airplay / UPNP / DLNA
Play all your digital music using this audiophile DAC streamer up to 384Khz.

You can use your phone / tablet to stream to it using Airplay / UPNP / DLNA.

This unit comes fully assembled with SD card flashed with either DietPI, Max2Play or Volumio. Plug and play..
Includes 5V PSU (universal) with US/EU/UK plugs + DC to TypeC USB and DC to microUSB adapter cables.
Please note that all BOSS players are assembled with the power jumper on. You can ONLY feed power to the BOSS OR the RPI. If you want to feed power to both independently, you will need to remove the jumper as per instructions (see SUPPORT documents).
Hardware
Rasperry Pi 3
A 1.2GHz 64-bit quad-core ARMv8 CPU

802.11n Wireless LAN
Bluetooth 4.1
Bluetooth Low Energy (BLE)
1GB RAM
4 USB ports
Ethernet 10/100
DAC
Allo BOSS v1.2

SD Card
16GB SD pre-flashed or add-on eMMC 16GB
DietPi, Max2Play license or latest Volumio image will be provided
Casing
Clear/Black Acrylic Case

Software

DietPi, Max2Play or Volumio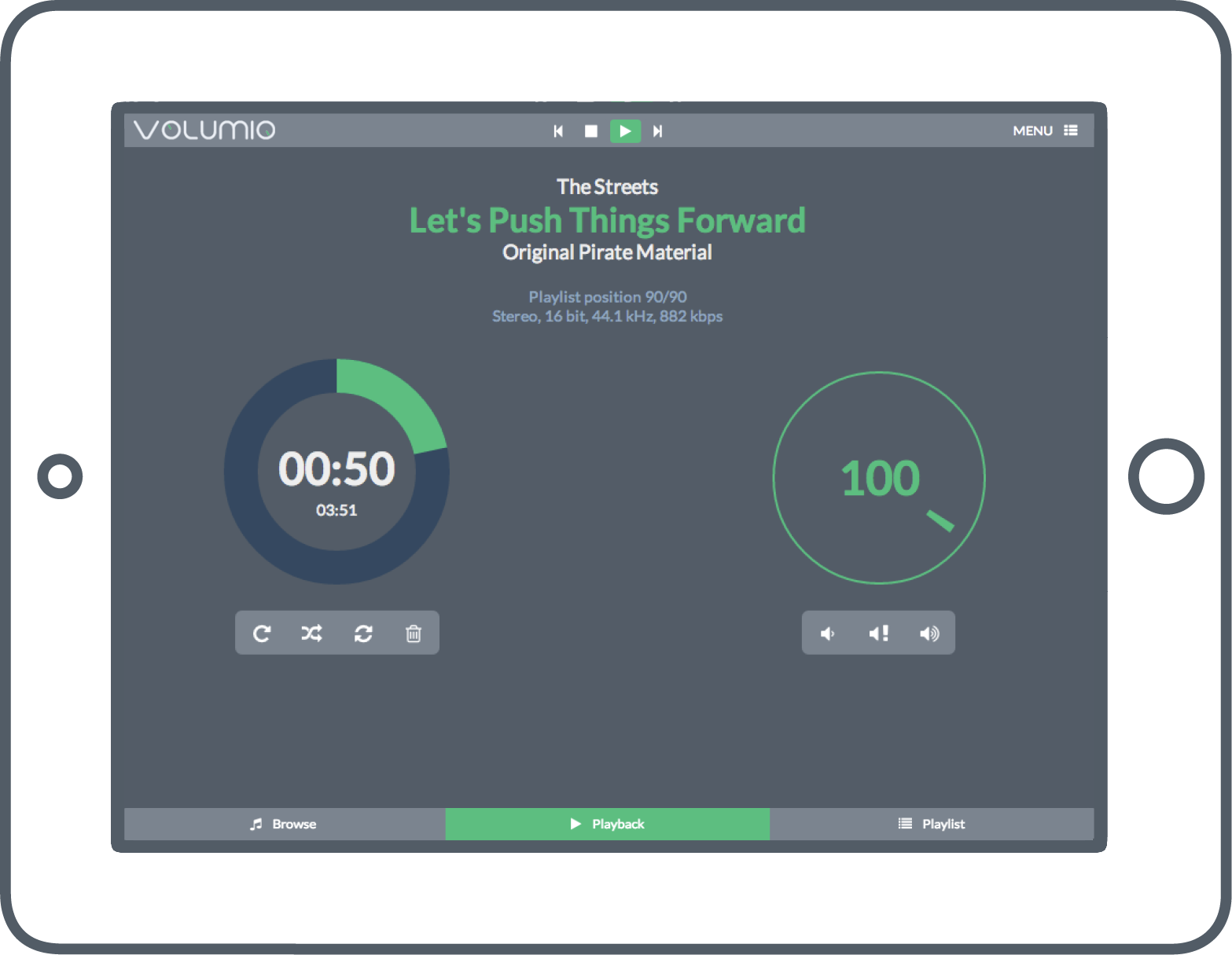 Support & Downloads
DietPi OS + Allo GUI FAQ + Info
Support & Downloads

(You will be directed to ComputerAudiophile where we have centralized our support center)
Boss 1.2 Network Music Player
Brand: Allo
Product Code: Allo-Boss-Player-1.2
Reward Points: 78
Availability: Discontinued
₹7,799.00

Price in reward points: 7799
Related Products
Tags: BOSS 1.2 PLAYER, Audiophile, Allo